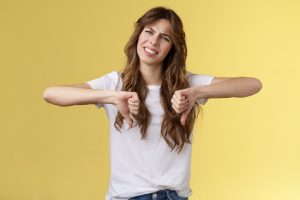 Handling complaints is an essential part of the customer support processes. Having complained, the customers expect to get an explanation or a solution to their issues.
There are 2 main things to take into account when managing complaints:
an agent has to stick to company policy as much as possible and show the empathy at the same time

the response must be as fast as possible to show the importance of the request to avoid customer getting even angrier.
The best thing about complaints is if you manage it properly it doesn't only gets a customer happy but also increases loyalty.
The correct policy for the agent's actions, a detailed assessment of the reasons of the complaint, allows to shift from the general dissatisfaction of the user to searching a way for the solution. It is important that the user feels not left alone and there is someone else on his/her side who cares about the problem.